About Everything DiSC® Certification
Everything DiSC® Certification prepares practitioners to deliver engaging and impactful DiSC® learning experiences that help people work better together. This course is a holistic DiSC experience that teaches the principles of Everything DiSC® through a variety of applications and activities.
Upon successful completion of this course, you will receive the credential of Certified Everything DiSC® Practitioner. You'll build your confidence and competence in delivering Everything DiSC®, and upon successful completion of the course, you will receive the Wiley credential of Certified Everything DiSC® Practitioner.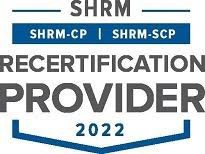 The following class dates are available:
December 9th, 2022
January 16th, 2023
January 20th, 2023
February 2nd, 2023
February 3rd, 2023
February 24th, 2023
March 10th, 2023
March 24th, 2023
April 6th, 2023
April 7th, 2023
April 20th, 2023
April 21st, 2023
What is DiSC?
DiSC Stands for:
D- Dominance/ D behavior type
I- Influence/ I behavior type
S- Steadiness/ S behavior type
C- Conscientious/ C Behavior type
DiSC is often called a personality assessment. It's important to clarify that DiSC measures behavior. Personality encompasses a lot of traits. However, we often associate someone's personality with their common behaviors. As an example, we would expect that a person with a dominant personality would be quick to act. They might be outspoken and freely express their opinions. These are measurable behaviors. DiSC provides insights to help someone understand their own behavior and the behaviors of their co-workers, friends, and family.
What will you take away from your Everything DiSC Certification?
Deepen your understanding of the DiSC model, theory, research, and key principles.
Explore how to build custom solutions and deliver impactful DiSC experiences using the new Everything DiSC® on Catalyst™ learning experience.
Familiarize yourself with the full Everything DiSC application suite.
Practice facilitation and coaching techniques while receiving feedback in a safe environment.
Gain ongoing access to Wiley's LEGO® Everything DiSC certification online training center which includes course content and the ability to connect with fellow Practitioners and Wiley's education specialists.
CONTACT US TO GET CERTIFIED
The following additional workshops will be custom designed to meet the needs of your workplace.
Strategic Networking.
Developing High Potential Leaders.
The Customer Experience
Building Cohesive Teams
Team Coaching Sessions